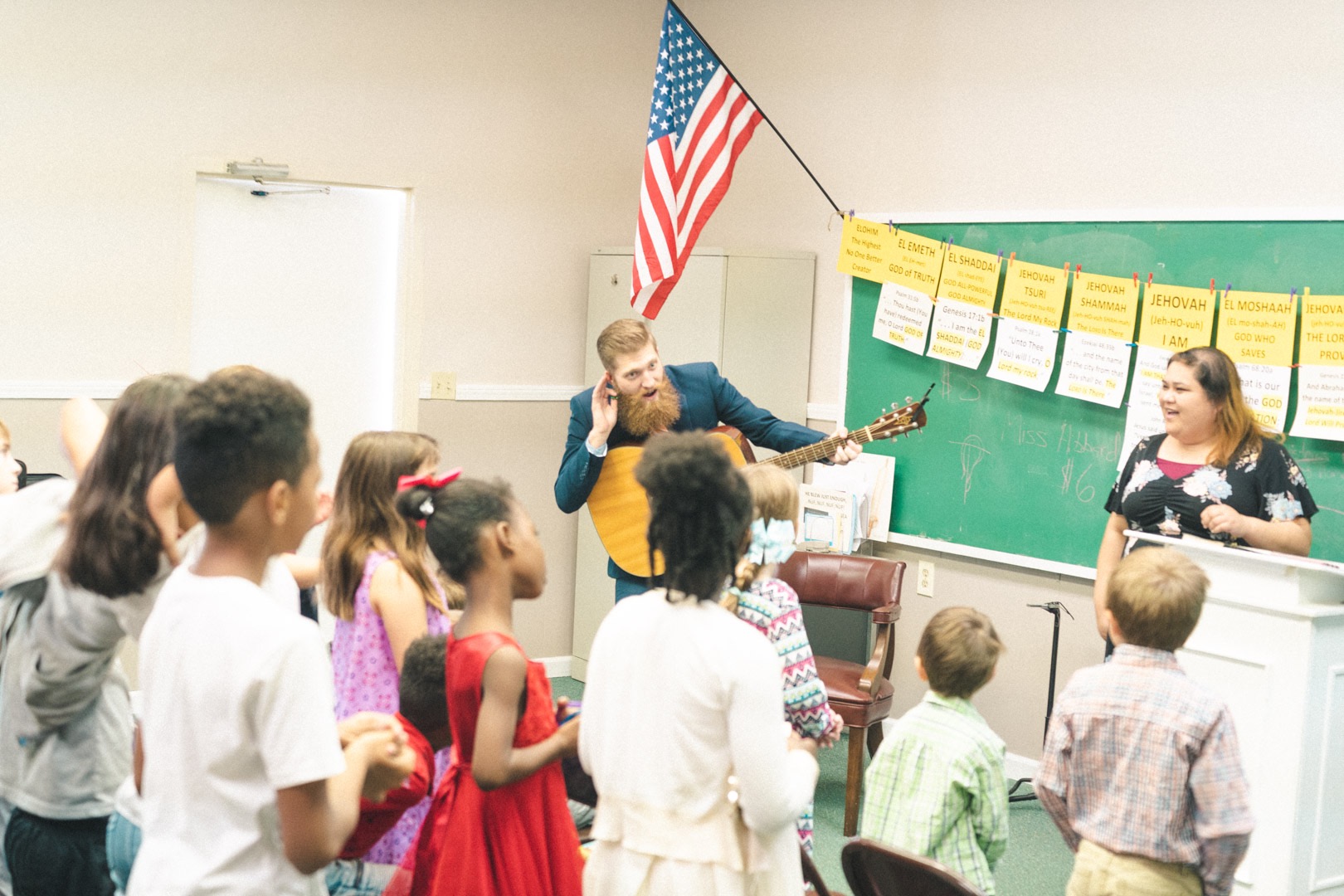 Junior Church - Sundays 10:30 am
During each Sunday morning service, children ages 4 to 12 are invited to enjoy a time of songs, games, and age-appropriate lessons from the Bible.
Check-in all children at the Children's Ministry check-in window.
Children ages 4 to 12 will sit with their parents until dismissed at the conclusion of the music portion of the worship service.
Children will be invited to follow our children's ministry director and all children's workers to the children's ministry room in our education wing where you can pick them up at the conclusion of the service.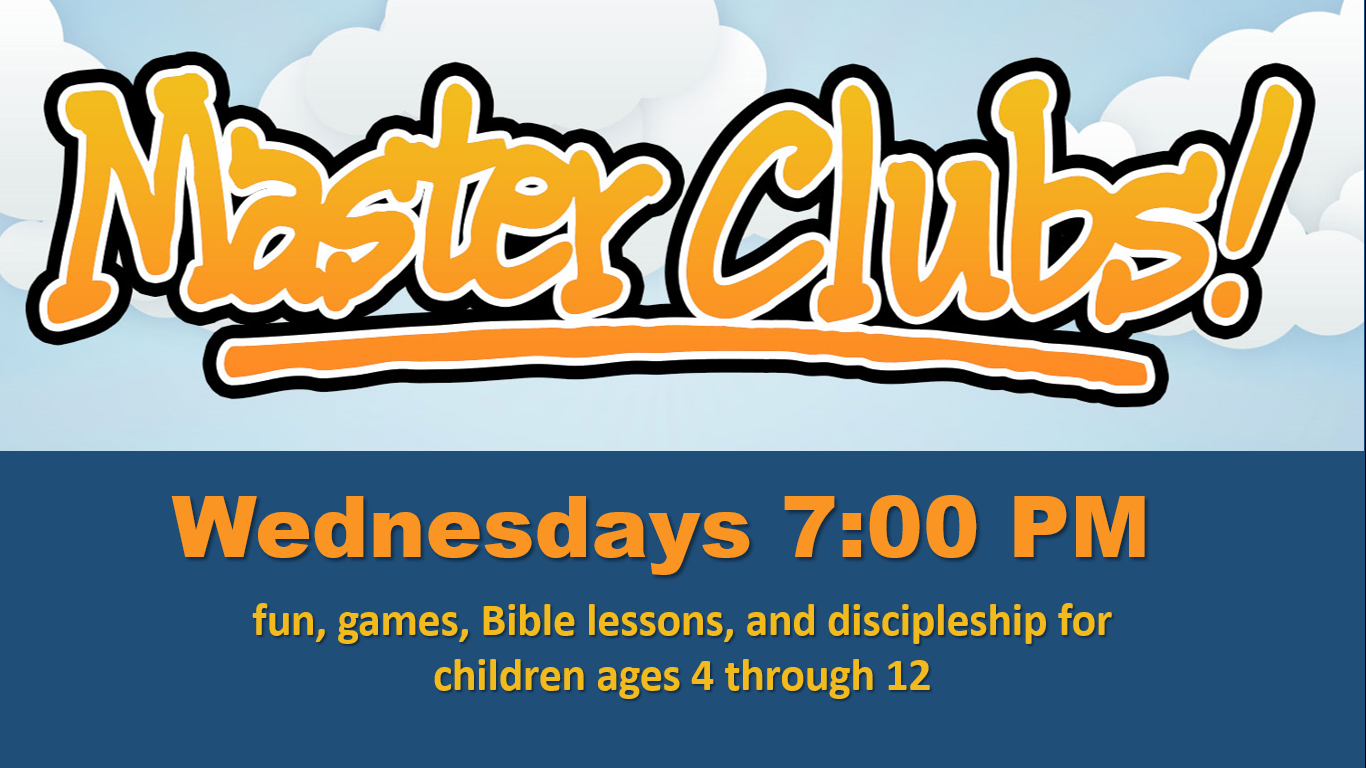 Masters clubs is a children's discipleship program which meets each Wednesday night at 7:00 PM. Children ages 4 through 12 learn Bible truths through competition, games, songs, and age-appropriate instruction.